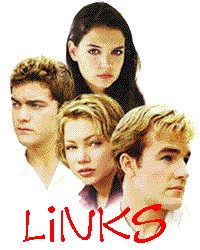 More coming soon...
Want me to put your link on this page? Just send me an e-mail at creekletters@hotmail.com with the name of your site and the addy! I only ask one thing...put my banner on your site? Please? Just my link is fine, but banners are devine :o) Copy this html for the banner:
It'll look like this:
The Pacey and Joey Lover's Shrine-this has to be my absolute FAVORITE DC site, great fanfic!!
Dawson's Creek Fanfiction Center